How can mindful eating improve your health?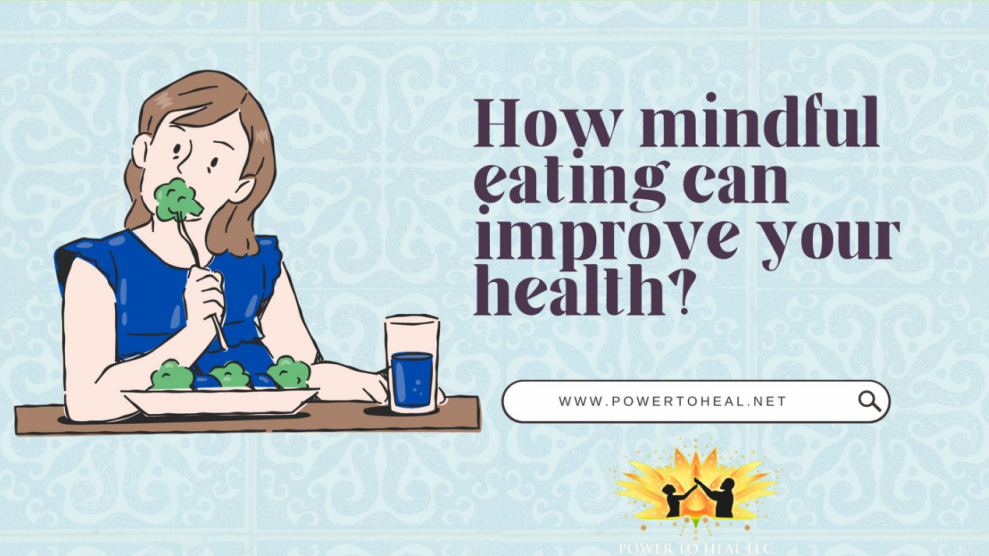 "Wait, I'm done?" Have you ever eaten a meal but forgotten to taste any part of it? Still, you feel you have yet to savour a single mouthful. This is known as mindless eating.
"Mindful eating is the practice of paying attention to all within you as you eat." It is basically about being self-aware as you eat your meal. It helps in answering questions like; "what does this taste remind me of?" "what does it make me feel?" and so on.
Here are some of the benefits of mindful eating for your health: 
Mindful eating may aid in the treatment of eating disorders:
A study published in "The Journal of Treatment & Prevention," assessed 30 women with binge eating disorders before and after undergoing Mindfulness-Based Cognitive Therapy (MBCT). The sixteen individuals who finished the program felt that mindfulness meditation enhanced their self-awareness and food-related behaviours.
Thus, you can definitely consider mindful eating if you have an eating disorder.
Mindful eating may help alleviate irritable bowel syndrome symptoms:
Irritable bowel syndrome is a common gastrointestinal illness that produces several unpleasant symptoms, including excessive gas, stomach discomfort, and cramping. Today, it is unfortunately quite frequent. Irritable bowel syndrome symptoms can be alleviated with mindfulness practices, including mindful eating. Since you will eat more slowly with this strategy, your body will have more time to digest the food.
Now that you know how mindful eating can be helpful for your health. Let's take a look at how to execute it. We get seven mindful eating practices from the book SAVOR: Mindful Eating, Mindful Life. They are stated as follows:
Respect the food: Acknowledge the origin of the cuisine and the chef who cooked it. Eat in small portions to enhance your dining experience.
Engage all senses: Consider the food's sounds, colours, aromas, flavours, and textures, as well as how you feel while eating. Periodically pausing to activate these senses.
Serve in small portions: This can assist in preventing overeating and food waste. Use a dinner plate with a maximum diameter of 9 inches and fill it once.
Enjoy your food by taking small bites and chewing properly.
Eat slowly, so you don't eat too much before you know you are full.
Make sure to eat a healthy meal.
Last but not least, there is no one specific way of eating "mindfully"; however, eating with increased awareness can benefit your health both in the short and long term.
Here at Power to Heal, via certified mental health experts, we provide life coaching and mental health coaching services. Click below to get our mental health service today.
Check our services: https://www.powertoheal.net/services/